I noticed, one of the things Roger talked a lot about was getting on our tractor and mowing EVERYTHING when we get to the ranch.
That's pretty much what he did. The tractor started up without a hitch, just by turning the key. The fuel stabilizer worked like a charm. He was buzzing around the yard like a bee.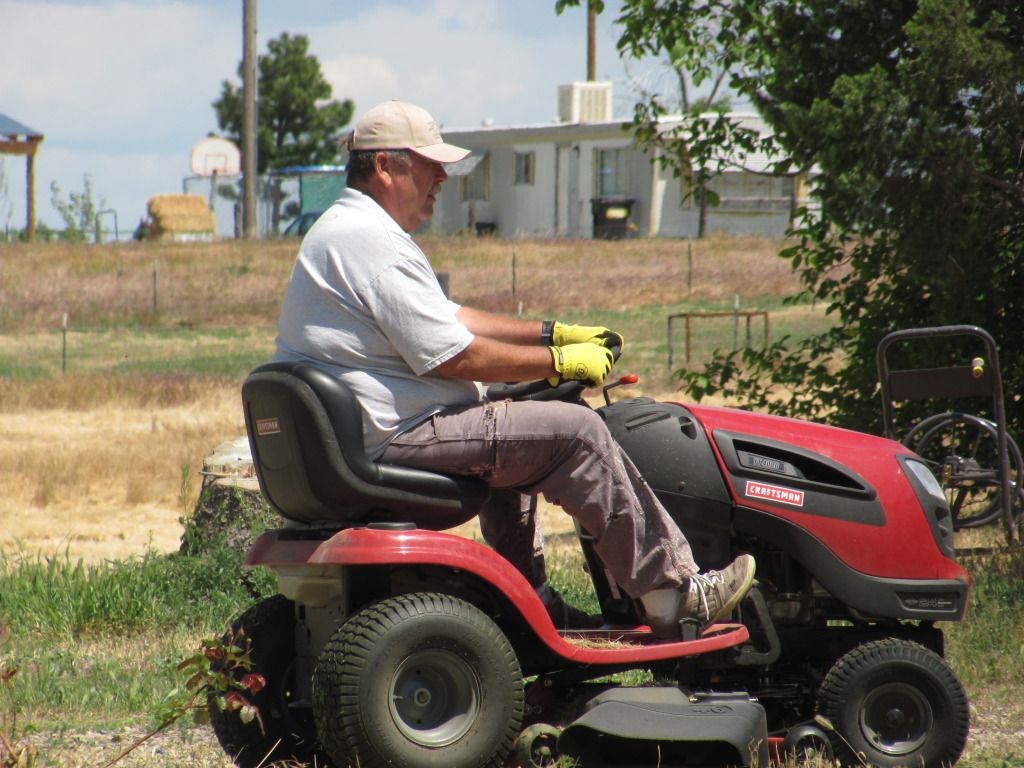 What you see behind him is an optical illusion - it is much further away.
Although our neighbor mowed last year, I think his tractor was so big that it wasn't effected by all the junk that was hiding in the grass.
This time around Roger found wire (that wrapped itself around the blade), pieces of metal, a weather vane (that our neighbor is now the happy owner of), nails, screws and barbed wire....all hidden in the grass. I'm still hoping to find a treasure chest!
One of the things he also notice was that its awful dusty and for some parts he wore a dust mask and that he is very allergic to cotton wood. Poor thing was sneezing up a storm. I think I see desensitizing therapy in his future.
Finally he discovered that some of the weeds are Ninja fighters in disguise
I now call him Cactus Man!
Can't wait for the day to come where we can get down and dirty and work on the outside of the house.
Aloha a Hui Hou!