This is another thing that I found on pinterest/Etsy that I really liked was this Birch Forest painting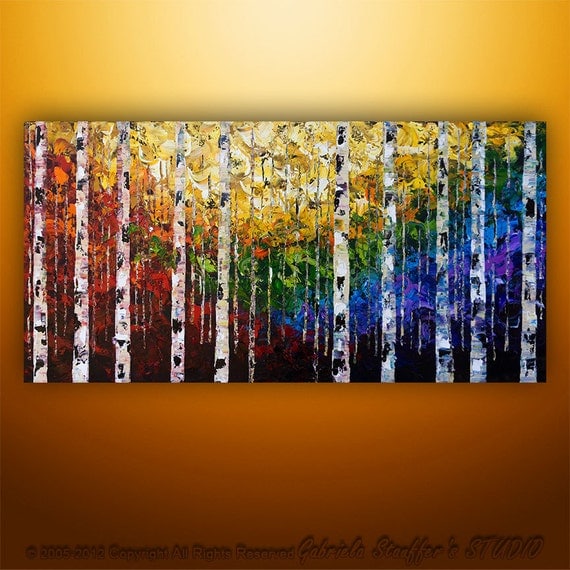 you can find it here
Now that we had the Birch tree forest on the wall, I thought a painting like this would be perfect for over the bed.
When I started it I thought I should make it a four seasons piece of art. You know, splitting up the canvas in 4 parts and color each in different seasonal colors.
You see? Like this
My next step was to use the stencil to get the trees on the canvas - not that I couldn't paint them, just thought it would look cool if they were the same.
I had to put on two layers of white to get it to cover the background.
Now to give it some dimension
Again, using the stencil, I added the dark tree marks
Of course I had to add a personal note...
To my surprise the painting totally vanished on the stenciled wall
I thought about putting a frame around it, but didn't want it to take away from all my stenciling efforts.
Hubby and my creative friend Nancy said it would look good on one of the plain walls. So that's what I did, hung it on the other wall
So there you go! We have custom art in the bedroom!
Not done yet, though....this is to be continued!
Aloha A Hui Hou!